Model Slicing
If you provide the Model design in a Printable file format, we put it into our slicer software to create the commands for the 3D print. (see more below)
3D Prototyping
This is 3d Printing a low cost (material & print type) way of 3D printing a model. Normally about 65% of regular 3D printing costs.
3D Printing
Printing a 3D model in a variety of materials from plastics to metals. We do FDM plastic printing on site (max size 12in x 12in x 15in tall) and job out:
Stereolithography (SLA)
Selective Laser Sintering (SLS)
Digital Light Process (DLP)
Multi Jet Fusion (MJF)
PolyJet
Direct Metal Laser Sintering (DMLS)
Electron Beam Melting (EBM)
3D Printing Services
we make it.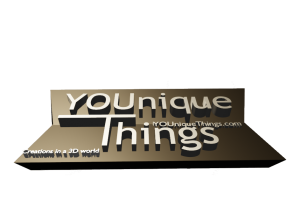 Slicing
Each 3d Model file must be "sliced" to create the commands for the 3D printer to create the object. Slicing is non-trivial and is the key to a good quality print.
The Slicing fees are $15 to $45 per model file, depending on size and complexity of component in the 3D model file. Slicing is quoted as a separate item.
If the slicer detects problems with your 3D model file, the slicer process will have to be repeated. The slicing fee applies for each 3D model file, if the model has to be re-Sliced, the slicer fee applies again for any additional re-Slices
If we do the 3D model design, this option is included in our service.
How it works
3D printing costs are calculated based upon the volume (size) and materials used. Additionally there are two additional costs, Setup and Shipping, included in a print quote.
Print setup.
Packing & shipping.
Print quotes must be paid in full before printing can begin.